Farm Park
Foxholes Farm Park opened on the 1st of April 2017. It started as a small petting farm for chickens, lambs and goats. Over the years, it has grown in size and now homes for rabbits, guinea pigs, goats, chickens, guinea fowls, peacocks, geese, ducks, sheep, pigs, donkeys, mules, alpacas, cows.
Over the last couple of years, we have added a climbing area for children to use and an undercover sandpit area. These can be used in conjunction with your ticket.
Please note, Foxholes Farm Farm Park is currently closed from 1st November 2022 to the 31st March 2023. However we are partially open for a couple of days in February Half Term for our Big Tractors Experience. Please see our Farm Park Events page for dates and times.
Throughout the year, we hold various fun days out for all the family. These are listed below or can be found under the Farm Park page under the Farm Park Events tab.
Lambing Live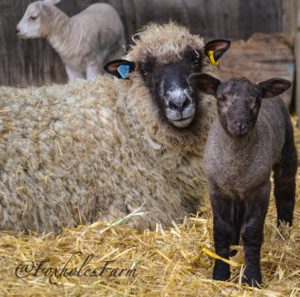 Our Lambing Live event has been running for the last two years. Watch our farm team as they look after our ewes giving birth. All our ewes who are expecting are made comfortable in their maternity ward situated in our undercover barn over the Easter holidays. Please note, this is not a bottle feeding experience.