July – Blog
It's summer time and it's time to enjoy the great outdoors!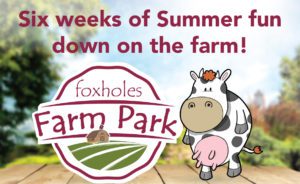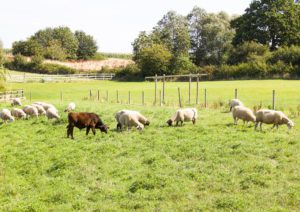 With schools breaking up for the summer holidays this month, what better time to get the children outdoors and enjoying the lovely weather.
With so many days to fill throughout the summer holidays, it's nice to see the children play while the parents relax. This summer we have new animals, new play equipment, an enclosed sandpit and toy tractor play area for children to play safely. Every morning our animals eagerly await our visitors arrival as they know they will be getting lots of treats, petting and attention, what a life our animals lead.
Our baby bunnies are growing fast, getting fluffier and funnier every day but we still have to keep them safe. Our new born 'kid' goats are simply adorable as our gorgeous nanny goat has just given birth and you'll find peacocks roaming around the farm thinking they own the place. The runner ducks live on the lakes and when they get hungry you can see them walking in-line throughout the farm park foraging for food, they look like their hands are in their pockets.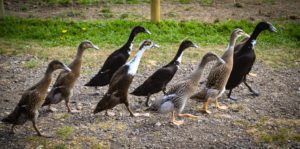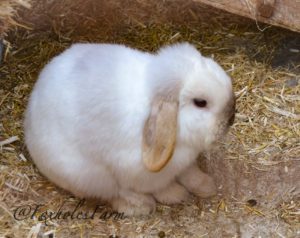 Our Kunekune pigs are just as lazy as any other pigs, soaking up the sun and being fed all the time, boy what a life, they even get a hose down in hot weather just to pamper them even more. The goats are as naughty as ever, they are great escape artists and keep getting out of their pens, but are very happy climbing and eating everything in sight. Our chickens and geese have increased as we had lots of eggs hatch out this spring, you can see them freely roaming about, they are certainly free-range.
Our Farm Park is open every day throughout the summer holidays from 10.00am, all you need to do is book online. Well behaved pooches on leads are also welcome!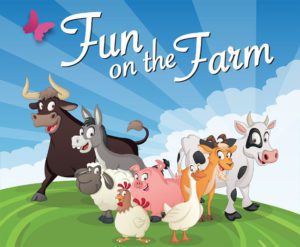 The farm shop is all ready and prepared for the summer, BBQ food is our biggest seller with our wide selection of different meats and marinades to choose from. Try using cuts like chicken thighs, legs, spatchcock chicken, minute steaks and kebabs, leg chops are also very economical to buy or try our BBQ family packs, great for entertaining with family and friends, plus with BBQ Week (4th – 10th July) what better time to light up the grill.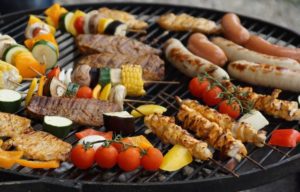 Strawberries, apricots, aubergines, courgettes, salad leaves, beetroot, carrots and chard also come into season, creating a spectacular splash of colour on the plate. Salad dressings are not just for salads, use these delicious drizzles to flavour your potatoes, summer vegetables, cold meats and pasta, quick and easy.
It's 'Glamping' season and what more could you want with a 'free' family farm park pass (worth up to £120) included to make your stay extra special, plus a glorious cream tea upon arrival. With every stay you and your family get free entry into our Farm Park every day, the farm park is open to our special visitors throughout your stay and to the public from 10.00am to 2.00pm. We still have some availability throughout the summer holidays, just book online to secure your stay, check out our glamping reviews from our lovely customers.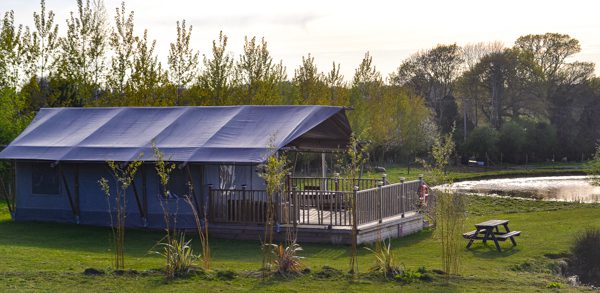 Why not make the most of the summer with a jug of Pimm's or an afternoon tea served on the terrace. Our farm terrace and garden is open every day serving hot & cold food, delicious warm home-grown beef sandwiches, breakfast butties, homemade pastries and delightful cakes, order at the deli counter or call our team to order in advance 01992 552900.
We hope to make your visit even more joyous this July!