August – Blog
Another dry season here at the farm, no rain for months which means hardly any grass for our animals to graze on, but dry enough for harvesting!
Our animals are very good at embracing the heat, the pigs are regularly hosed down (quite a fun way to keep cool) making mud baths, they also tend to sleep in their huts in the shade whilst being fed with cooling left over salads and herbs from the kitchen garden. The goats seem to laze around and enjoy being fed by our visitors and the ducks have the life of Riley dipping in and out of the lakes. Animals are not silly when it comes to the hot weather, they know exactly when to embrace the heat, when to play, when to hide and when to sleep!
In the farm barn this month our lovely nanny Boer goats have given birth, last month we had some cute 'kids' born and this month we have even more. The farm park is open throughout the summer holidays from 10.00am to 2.00pm and while the weather seems to be more comfortable in temperature, we thought we would give our lovely visitors a chance to get up close and have a cuddle with our new arrivals. Our farm team are also on hand every day feeding and looking after our farm animals, you may even see 'Pepper' our pig being taken out for a walk. Pepper loves her daily walks through the farm park, keep an eye out for goat cuddles and piggy walk times in the farm park.
In season this month are salads, lettuce, beetroot, dwarf and runner beans, marrows, courgettes, tomatoes, cucumber, herbs and chard for making lighter dishes. Apricots, peaches, raspberries and melons are also in season, at the end of the month juicy blackberries will be available to make delicious desserts, pies and preserves. The butchery counter has so much to offer at this time of year, for cooking enthusiasts both indoors and out. Sausages, ribs, chops, steaks and burgers, prepared fresh every day and with National Burger Day on 27th August who needs an excuse to cook one of these beauties. If you're not into cooking or fancy an afternoon or evening out, Two Two's Food wagon will be open on site serving burgers from a 'buffalo bill' to 'simply the breast', 'shrimp po boy' to 'Mr chow' and of course the classic beef burger, together with fries and salad you must try their delicious menu. Served from midday until 8.30pm Wednesday to Sunday using our own home-reared produce.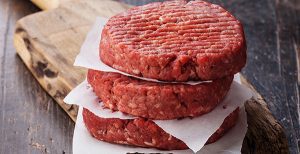 We love an afternoon tea and 'Afternoon Tea Week' is nearly here (8th to 14th August), we will be serving our popular afternoon and high tea on the terrace and in the farm garden this summer, we have lots of outdoor seating for you to relax and while away the afternoon, or treat yourself to a glass of bubbly 'National Prosecco Day' (13th August). Gluten-free and childrens portions are available, just call our team to book your table. Or order online for our click & collect service, an afternoon tea makes a lovely gift for a birthday or any special occasion.
The Glamping season is truly under way, our team work hard to give you a stay to remember. With our stunning luxury pods or our Safari tent, together with a farm park pass and a wood-fired hot tub, what better way to relax this summer. We make sure the little touches are extra special, we light the hot tub for your arrival so you can enjoy it on the same evening as you check in, an afternoon tea is also waiting for you in the fridge. We have a selection of breakfast boxes, bbq packs and food and wine literally on your doorstep so you will never go hungry. The farm park access is exclusive to all our glamping vistors after 3.00pm when the gates close to the public, so you can really relax and enjoy the beauty of the farm all to yourself. To book!
Farm24 – 24 hours in Farming is one of agriculture's biggest digital events to show the general public the passion and commitment it takes to produce the food we eat. Support us farmers by looking out for #Farm24 on all social media platforms..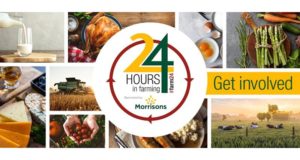 Shop, visit, stay and eat, we have it all this summer.